There's no recipe today. The inside of this cake is my go-to Simple Vanilla Cake. I had a few people ask about some details of my Lemon Raspberry Cake, and I remembered something. I love developing and and working with new recipes, but I love the artistry of cake making just as much. Arguably more. There's just something about using cake to create art that makes my heart smile. Those questions confirmed that (some) people want to know the cake decorating details I want to talk about. And here we are.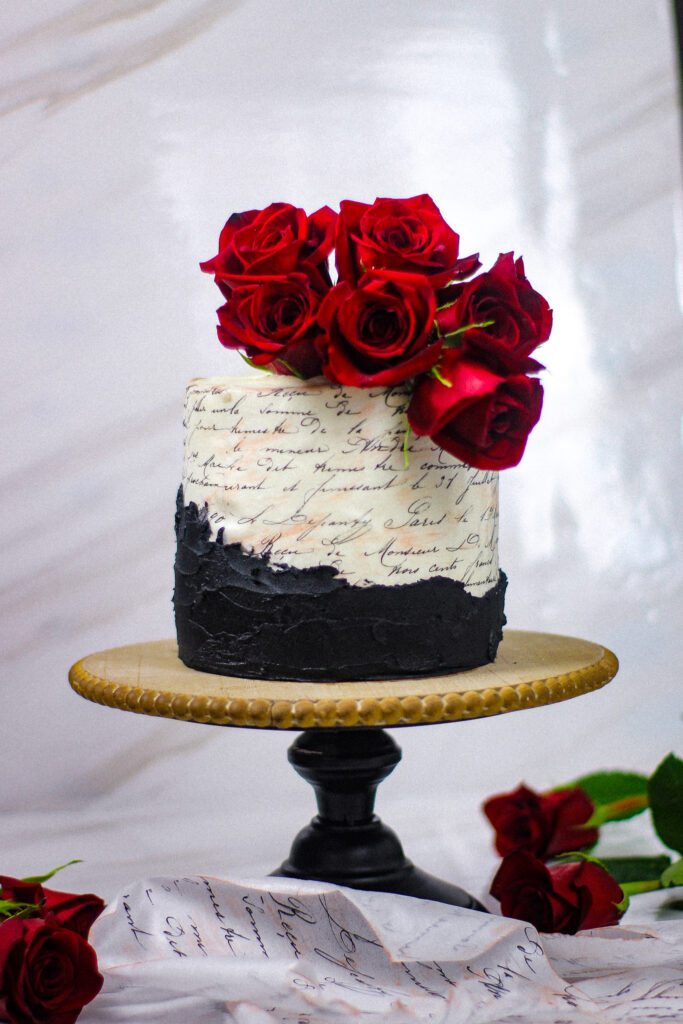 This cake was inspired by those deep red roses. My neighborhood grocery store randomly had dozens of roses on sale this week. Which worked out great because the other cake I planned for the week needs roses. I walked over, looking at all of the options, then saw theses. There were other red roses, but these had a deep red hue that immediately drew me in. And as I stood there the vision of this cake was born. The vintage French love letter and all.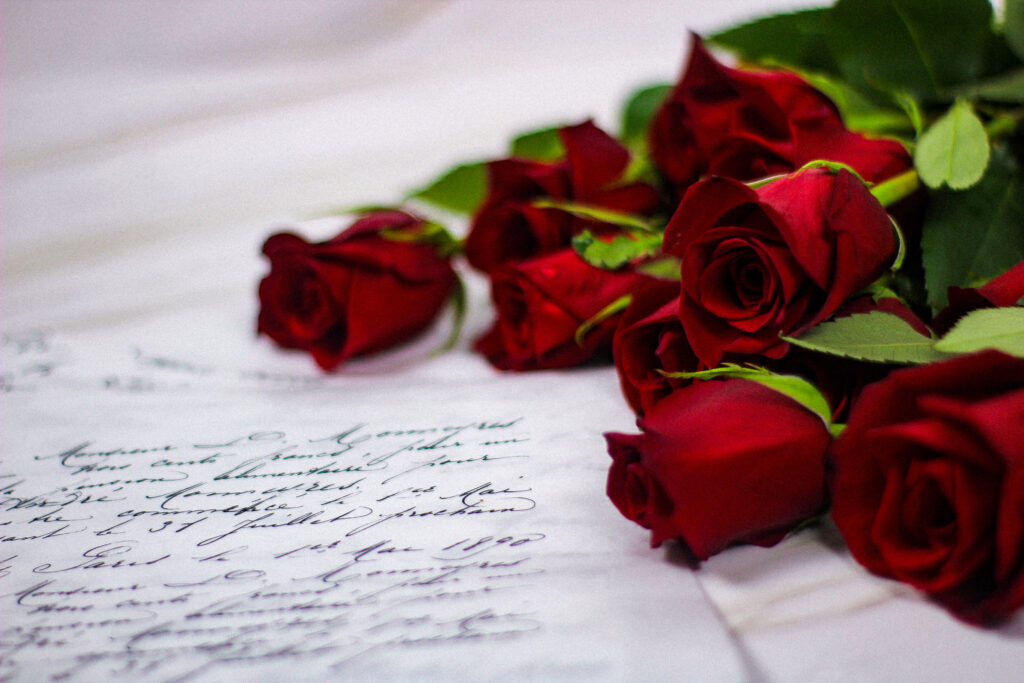 So, the details of the decorations. The love letter is edible ink printed on wafer paper (made of potato starch). I had originally planned to find a stamp similar, but remembered I still had my edible ink printer. I found the perfect printable sample online at The Graphics Fairy. To make the letters look vintage I sprayed the printed wafer paper with alcohol to make it pliable (and dry quickly). After they dried, I used Americolor soft gel paste in chocolate brown mixed with alcohol to distress the pages.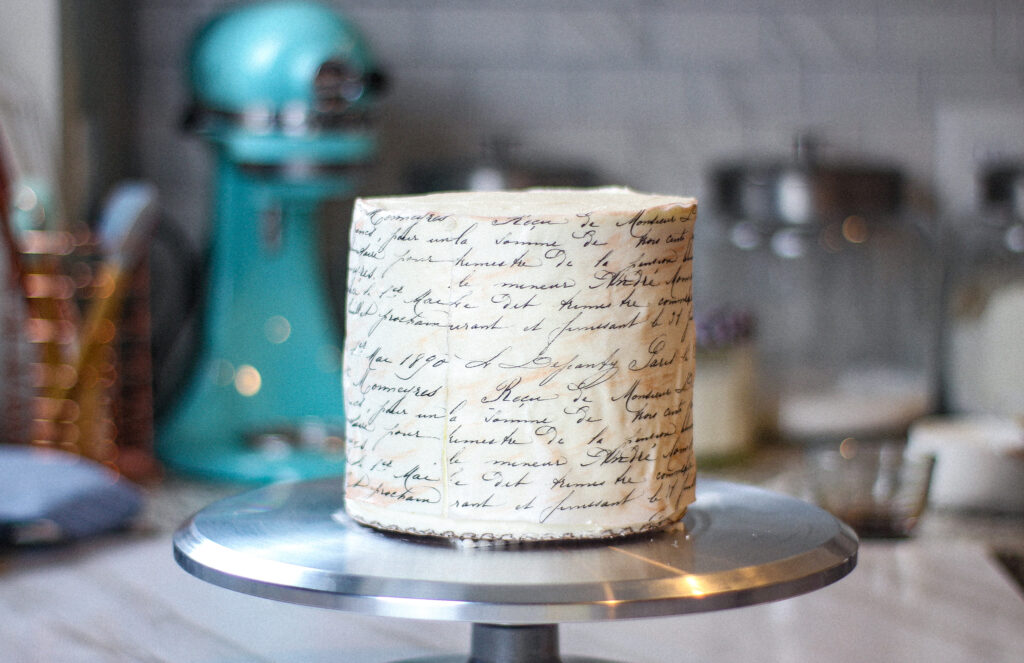 Initially the black border was going to be smooth, but since the letter had texture, I decided to give that part texture too. Plus, trying to get American buttercream smooth in this situation wouldn't have been fun. I'm going to switch my buttercream soon, but we'll talk about that in a later post. Also a note to self, oil this cake stand for future uses.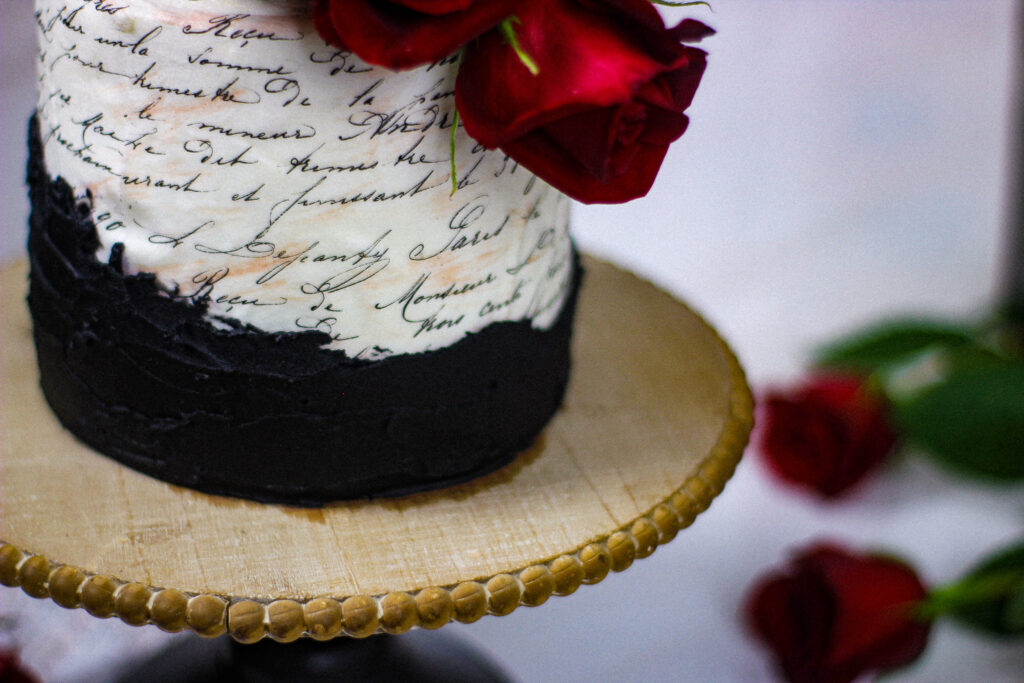 And lastly the roses. The stars of the show. And for some reason, I had a hard time figuring out how I wanted to place them. I definitely had to reposition them a few times to get the vision I had in my head. Honestly, I don't know if I got it exactly, but either way, I think it all turned out fine. I know because when I looked at the finished product, my heart smiled.