This beautiful floral scented latte is perfect for a relaxing Sunday. The flavor of rose is complimented well with a hint of vanilla.
The latte comes together very easily with 3 simples ingredients. Rose petals, milk of your choice, and vanilla simple syrup. When choosing rose petals, be sure that they are food grade and edible. Non food grade flowers have pesticides and chemicals not meant for consumption (basically don't go buy random flowers and use them as tea because you might get sick.)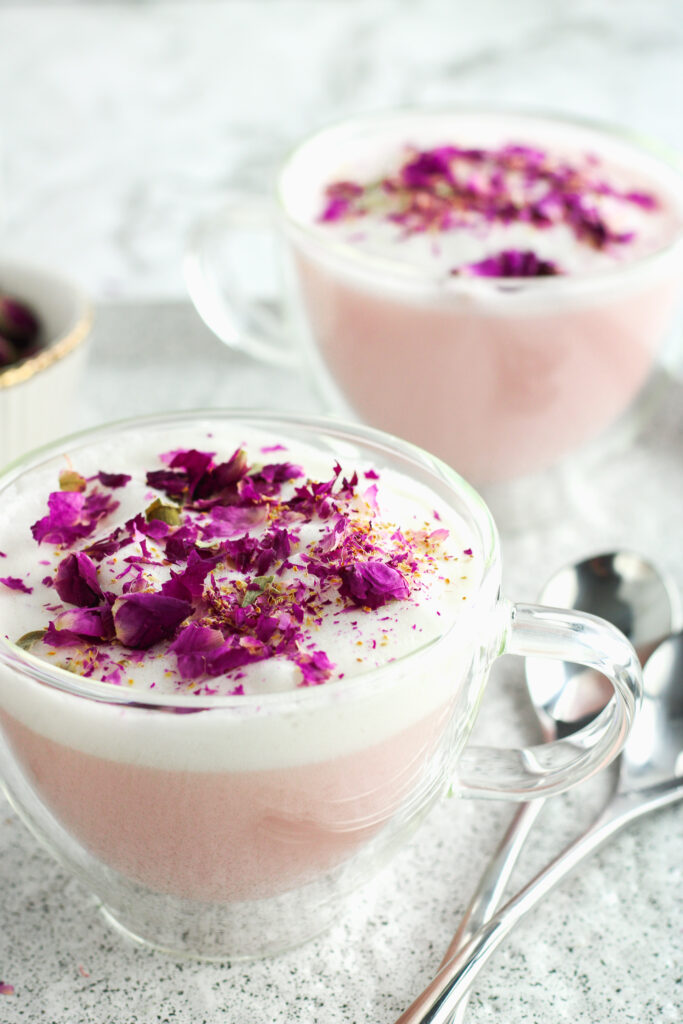 Even if the thought of sipping on a rose flavored drink leaves you a bit skeptical, still give it a try. I wasn't sure at first, but this is the combination that sold me. Previously I'd had a rose latte, but it lacked a little something. I think even though I like the flavor of rose, I need it combined with another flavor. So the addition of vanilla here is perfect.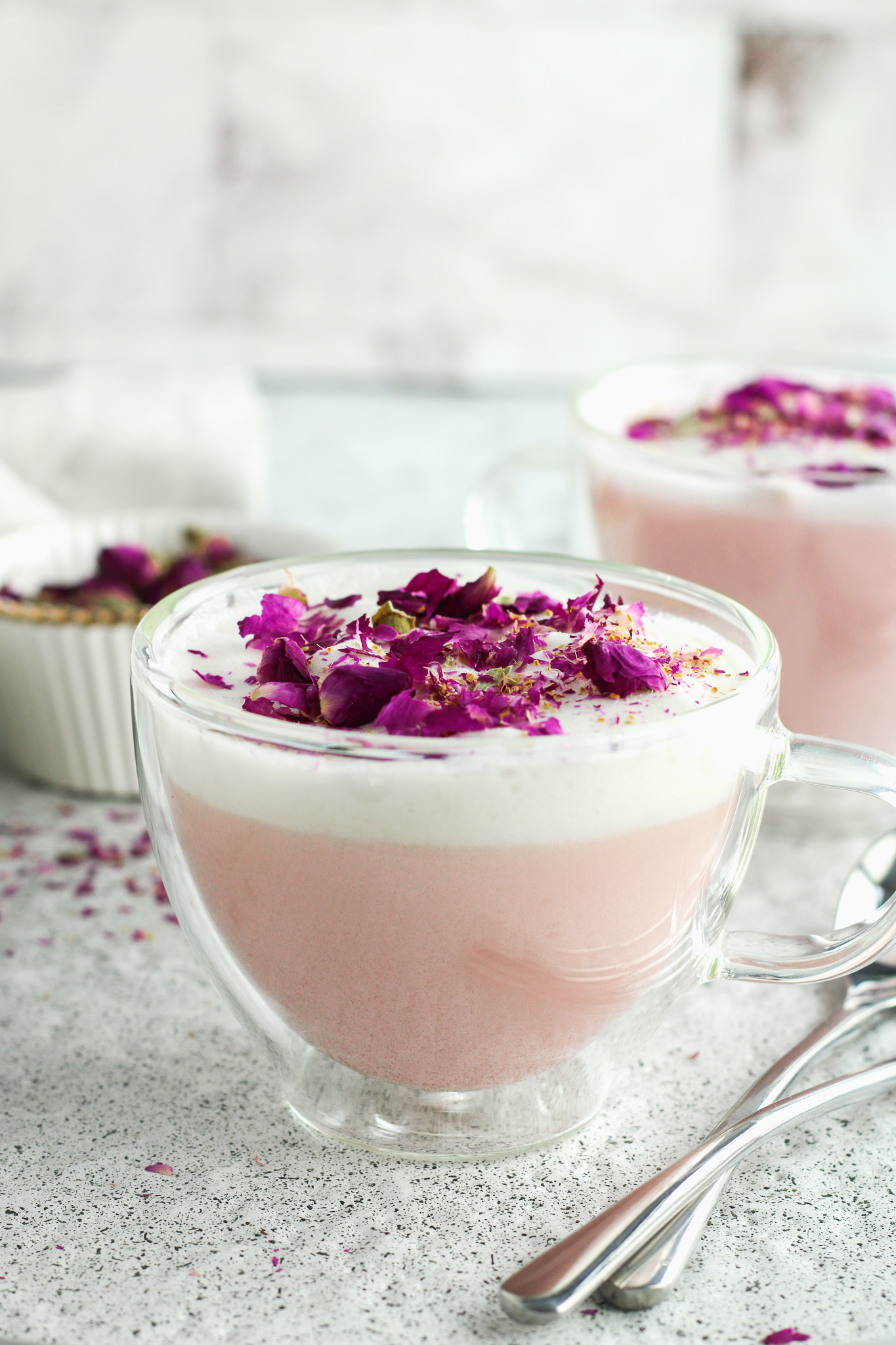 Vanilla Rose Tea Latte
Measurements are per serving
Ingredients
¾

c

hot water

2

tbsp

edible rose petals

½

c

milk of your choice

2

tsp

vanilla syrup

more or less depending on your taste
Instructions
Steep rose petals in hot water for about 10 minutes

In a small container, combine warm milk and 1 tsp of vanilla syrup. Froth milk.

Add tea to a mug. Add frothed milk.

Top with additional rose petals for garnish.