Jump to Recipe
My idea of a good oatmeal cookie… Soft, chewy, chunky. And no raisins. For a long time I thought I didn't like oatmeal cookies because in many the taste was a little bland, and the oatmeal seemed to get lost somewhere in translation. So me being me, I experimented until I came up with something I liked. I must've done something right because these have been a hit every year that I've decided to gift cookies to friends and family.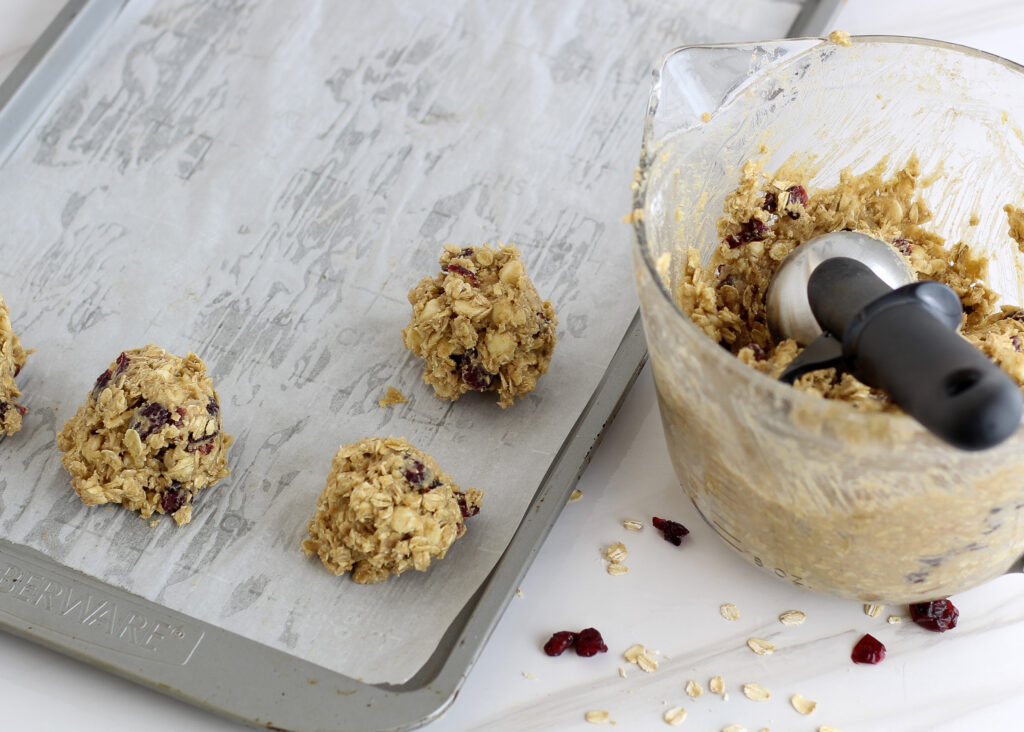 The key to getting the texture just right was having the correct ratios of ingredients. For the chewiness we need a higher of more brown sugar to white sugar. For the chunkiness we need an amount of oatmeal to flour that would bind the oatmeal, but not have the cookie fall apart. So here you go, I did it for you! (You're very welcome ? )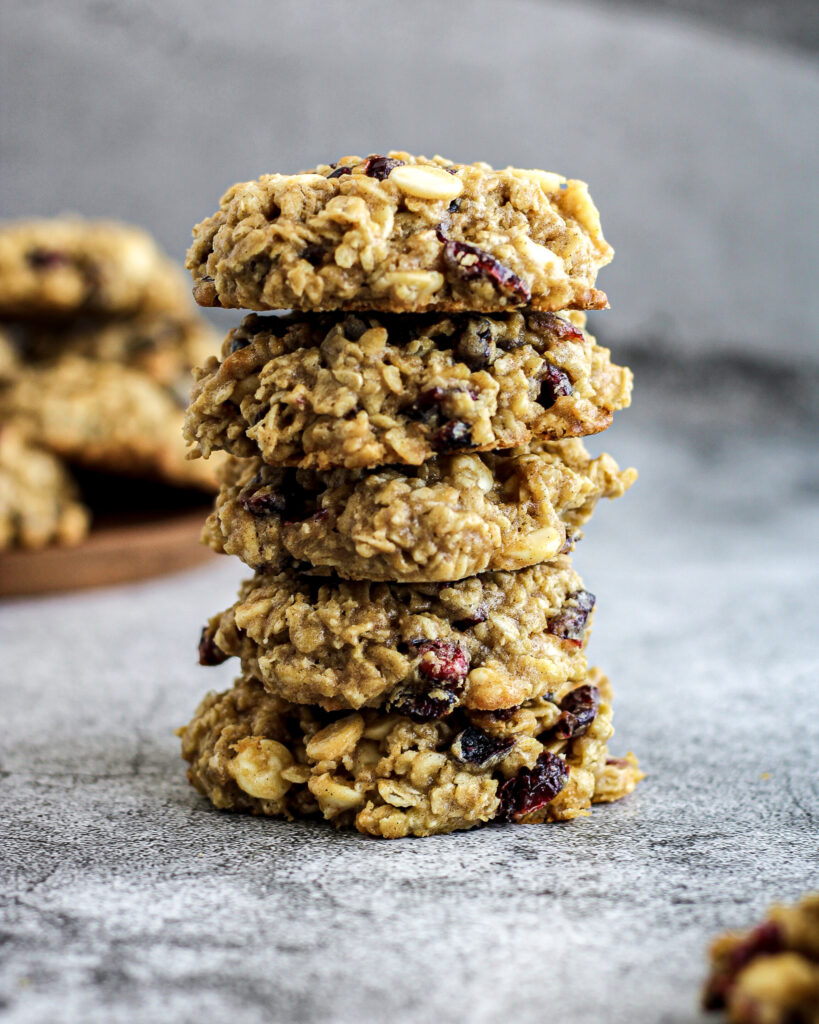 White Chocolate Cranberry Oatmeal Cookies
Ingredients
1

c

softened unsalted butter

1

c

packed brown sugar

½

c

granulated sugar

2

large eggs

2

tsp

vanilla extract

1

c

all purpose flour

3

cup

old fashioned rolled oats

quick cooked oats can be used, but they don't hold their structure as well when baking.

1

tsp

baking powder

2

tsp

ground cinnamon

¼

tsp

ground nutmeg

¾

course sea salt
Instructions
Preheat your oven to 350 degrees F and line a baking sheet with parchment paper.

Using a whisk, hand mixer, or stand mixer with paddle attachment, cream butter until soft and fluffy. Add sugars and continue mixing. Add eggs and vanilla, mix until fully combined.

In a separate large bowl, whisk together the flour, oatmeal, baking soda, cinnamon, nutmeg, and salt. Slowly add the dry ingredients to the wet ingredients and beat on low-speed just until combined. Add white chocolate chips and cranberries, mix on low speed until just incorporated into the dough.

Measure 3 heaping tablespoons of the dough or use a large cookie scoop. Place dough balls on cookie sheet, give them a little space in between.

Bake the cookies 12-15 minutes or until the edges of the cookies begin to turn golden brown.

Cool the cookies on the sheets for 5 minutes. Remove the cooled cookies from the baking sheets and transfer to a wire rack to cool completely. Makes 16 large cookies.